2022 Keynote Speakers / 主讲嘉宾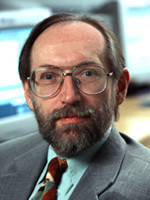 Prof. Witold Pedrycz, IEEE Fellow, University of Alberta, Canada
Speech Title: TBA
Biography: Witold Pedrycz (IEEE Fellow, 1998) is Professor and Canada Research Chair (CRC) in Computational Intelligence in the Department of Electrical and Computer Engineering, University of Alberta, Edmonton, Canada. He is also with the Systems Research Institute of the Polish Academy of Sciences, Warsaw, Poland. In 2009 Dr. Pedrycz was elected a foreign member of the Polish Academy of Sciences. In 2012 he was elected a Fellow of the Royal Society of Canada. Witold Pedrycz has been a member of numerous program committees of IEEE conferences in the area of fuzzy sets and neurocomputing. In 2007 he received a prestigious Norbert Wiener award from the IEEE Systems, Man, and Cybernetics Society. He is a recipient of the IEEE Canada Computer Engineering Medal, a Cajastur Prize for Soft Computing from the European Centre for Soft Computing, a Killam Prize, and a Fuzzy Pioneer Award from the IEEE Computational Intelligence Society. His main research directions involve Computational Intelligence, fuzzy modeling and Granular Computing, knowledge discovery and data mining, fuzzy control, pattern recognition, knowledge-based neural networks, relational computing, and Software Engineering. He has published numerous papers in this area. He is also an author of 15 research monographs covering various aspects of Computational Intelligence, data mining, and Software Engineering. Dr. Pedrycz is intensively involved in editorial activities. He is an Editor-in-Chief of Information Sciences, Editor-in-Chief of WIREs Data Mining and Knowledge Discovery (Wiley), and Int. J. of Granular Computing (Springer). He currently serves on the Advisory Board of IEEE Transactions on Fuzzy Systems and is a member of a number of editorial boards of other international journals.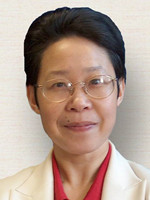 Prof. Shaofeng Liu, University of Plymouth, UK
Speech Title: TBA
Biography: Shaofeng Liu is Professor of Operations Management and Decision Making at University of Plymouth, UK. She is currently the Associate Head of School for Research and Innovation for Plymouth Business School. Her main research interests and expertise are in knowledge management, decision support systems, business digitalization and e-commerce, as well as enterprise information systems applications for supply chain management, resource efficiency, process improvement, quality management and value chain innovation. She obtained her PhD degree from Loughborough University, UK. She has undertaken a great number of influential research projects funded by UK research councils and European Commission with a total value of over €40M. Currently, she is the Principal Investigator for three Horizon 2020 projects funded by European Commission. She has published over 180 peer-reviewed research papers.
She sits on the Management Board for Euro Working Group on Decision Support Systems, an international professional society dedicated to decision making and decision support systems. She is the Associate Editor for International Journal of Decision Support System Technology (IJDSST) since 2015 and for Journal of Decision Systems (2013-2018), and Senior Editor for Cogent Business and Management (2015-2019). In 2020, she published a new book on "Knowledge Management - An Interdisciplinary Approach for Business Decisions". For more details, please refer to her professional website: http://www.plymouth.ac.uk/staff/sliu1